Kirstin Wellness Group
Kirstin Wellness Group's mission is to provide comprehensive, integrated mental health, substance abuse, and homeless veteran services that promote the health and quality of life of our community members. We have a dedicated vision to inspire confidence and respect as a provider of comprehensive behavioral health care. To be a valued partner in alliances that promote the health and quality of life for our community and its members.
OUR WELLNESS GOALS
To evaluate and plan for the behavioral health needs of our community.
To provide accessible, effective, and efficient behavioral health services.
To advocate for the rights and needs of individuals with behavioral health challenges.
To engage in active outreach to assure prevention, early intervention, and coordination of services to reduce the impact of behavioral health disorders for the individuals and community we serve.
To continually measure the outcome of the services provided to assure effectiveness, efficiency, and fiscal accountability.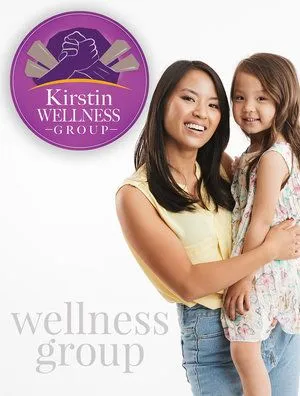 ---
Wellness Group Services
INDIVIDUAL COUNSELING
This is a process through which clients work one-on-one with a trained counselor in a safe, caring, and confidential environment to explore their feelings, beliefs, or behaviors, work through challenging or influential memories, identify aspects of their lives that they would like to change, better understand themselves and others, set personal goals, and work toward desired change. People seek counseling for a wide variety of reasons, from coping with major life challenges or childhood trauma, to dealing with substance abuse and simply desiring personal growth and greater self-knowledge.
SUBSTANCE ABUSE COUNSELING
Since its inception, the team at Kirstin's Haven, Inc. has sought to strengthen communities through innovative, recovery-focused strategies and connect individuals seeking alcohol or drug abuse and addiction counseling services with the best treatment opportunities in an effort to promote long-term recovery and sustained success. As part of that goal, we offer a series of services that are specifically designed to address the well-being of our clients not only for adults seeking guidance and strength in the face of addiction, but also for adolescents in need of that same guidance and compassion.
TRADITIONAL OUTPATIENT (LEVEL I.1)
This program focuses on education, self-diagnosis, defense mechanisms, development of a sober support network, and relapse prevention. The series typically runs for 26 weeks (if clinically appropriate) for adults who have experienced some negative consequences from their substance abuse. As a cornerstone of Kirstin Wellness Group's overall mission, we're proud to offer this service to adults in need. Participation requires specific individualized treatment plan objectives be met prior to discharge.
12-HOUR DWI/DUI EDUCATION PROGRAM (LEVEL 0.5)
Taught by a certified addiction counselor, the 12-hour DWI/DUI Education Program is designed to help DWI and DUI offenders increase their knowledge about how alcohol affects driving skills. Participants will learn to identify their own drinking and driving patterns and develop plans to reduce the probability of future DWI and DUI behavior.
SCHEDULE AN APPOINTMENT
Request an appointment by phone at (240) 392-2876 .
---
Payment Methods
Sliding Scale: Yes | Insurance Accepted: Medicaid
Accepted Insurance: MD Medicaid, AmeriGroup, Priority Partners, MD Physicians Care, Riverside Health, UHC Comm Plan, BCBS PPO,BCBS Blue Choice, BCBS POS
Accepted Payment Methods: Cash, Flexible Spending Account, Health Savings Accounts, and all major credit cards accepted for payment.