Kirstin's Haven, Veteran Support
Kirstin's Haven, Inc. is a 501(c)(3) community-based, nonprofit organization, established in 2010 to help homeless veterans and individuals transition into sustainable housing. Our mission is to create and provide safe permanent housing, supportive services, and counseling to high risk veterans within the community. We strive to provide quality customer service throughout the service coordination process for every program participant and resident. KHI provides veterans and others the opportunity to achieve and sustain self-sufficiency within a therapeutic environment.
OUR VISION FOR VETERANS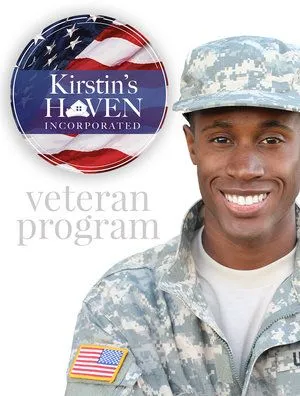 Kirstin's Haven Housing Program's (KHHP) vision is to provide veterans and the low income and homeless persons in the Baltimore, Maryland and Metro Washington, DC region. with safe permanent supportive housing options. Our goal is to provide individuals and families with a foundation to begin the process of stabilization. We offer linkages to resources and services in the community that enable our participants to become empowered to live self-sufficient and productive lives.
Kirstin's Haven has approximately served about 41 clients within Maryland. Eighty percent of our clients are U.S. Armed Forces Veterans, and 20 percent are living with a diagnosed disability. Kirstin's Haven takes pride in establishing long term relationships, and through these relationships we have formed collaborative partnerships with several referring agencies to assist the clients in obtaining permanent housing solutions.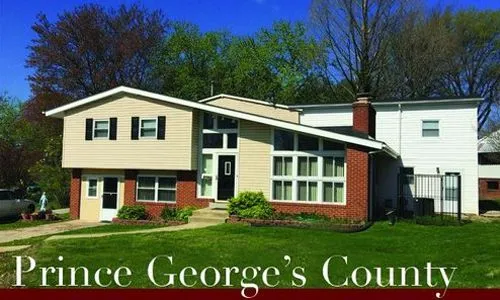 PRINCE GEORGE'S COUNTY HAVEN
Our Prince George's County location currently house five veterans. Residents at Kirstin's Haven have a supportive case management team that assists with everyday struggles and provides them access to resources that enable them to overcome challenges. Referrals to partner agencies assist residents in meeting mental, emotional, and physical needs.
One full-time and two part time staff, including a licensed social worker and a registered nurse, along with over a dozen community volunteers ensure that the veterans at Kirstin's Haven obtain the services they need to rebuild their lives. Services available include: substance abuse services, mental health counseling, (individual and group) medication management, vocational training, financial management, vocational and communication skills development, transportation, personal development, community involvement, life skills, parenting skills development, case management and referrals.
Who qualifies for KHI Housing?
Primarily male and female Veterans and other homeless individual's, and those at risk of homelessness
Low income: 18 years of age or older
BALTIMORE HAVEN
Our Baltimore house was donated by Wells Fargo Stabilization Program. With the help of Home Depot Foundation and The Home Depot Parkville#2577 store, the Baltimore location is being rehabbed to house at least 7 individual veterans or veterans with families.
As Kirstin's Haven Inc. expands to Baltimore, Maryland we plan to work closely with Veterans in the Maryland Center for Veterans Employment and Training (MCVET) who are in transitional housing, in efforts to provide them with long term or permanent housing supports with case management. These supports will include a collaborative relationship with Veteran Peer Pilot Program through Maryland's Commitment to Veterans, BHA, DHMH to provide long term solutions to veterans facing homelessness and a need for long term housing and case management. Our target date for completion of this project was initially planned for November 2016, we are still fundraising to complete this project for the veterans in Baltimore.
Single or married
Maryland or District of Columbia resident
Willing to participates in KHI activities
Serious about stabilization & self sufficiency in order to sustain their lives
Permanent Supportive Housing
Inside Our Baltimore Haven SUPPORT US TODAY
---
8 Step Program
PSH RESIDENTS WILL COMPLETE AN EIGHT STEP GUIDED CASE MANAGEMENT PROGRAM THAT OFFERS:
Substance Abuse Services
Mental Health Counseling - Individual, Group, Medication Management
Vocational Training
Financial Management Skills Development
Leisure Activities
Personal Development
Community Involvement Alternatives
Life Skills
Parenting Skills Development
Case Management and Referrals
Supportive Services
Throughout your involvement with our housing options our clients have access to:
Supportive case management to assist with short and long term goals
Access to resources that provide them with tools to overcome challenges they may face
Referrals to partner agencies to assist them or their family with mental, emotional and physical needs
REFERRALS
Based on the referral source, some of the KHI participants receive temporary housing vouchers and supports through the referring agency based on that agency's resources. There are additional participants who are responsible for paying their own expenses through limited income sources, such as VA disability award benefits, Supportive Service Veterans Family Funding (SSVF), Employment, Social Security Benefits, Social Security Disability Benefits, and monetary support or donations from family members.
One constant factor remains is that all of our men and women desire stability, integrity, and the ability to remain independent and productive in their own permanent housing. KHI has a proven track record of creating long term solutions for housing for participants. They are able to live in suitable and safe housing in a nurturing and mentor-based program. Kirstin's Haven's community supports ensure that client needs are met and create a continuum of supports directed for independence.
SCHEDULE AN APPOINTMENT
Request an appointment by phone at (240) 392-2876 .
---
Payment Methods
Sliding Scale: Yes | Insurance Accepted: Medicaid
Accepted Insurance: MD Medicaid, AmeriGroup, Priority Partners, MD Physicians Care, Riverside Health, UHC Comm Plan, BCBS PPO,BCBS Blue Choice, BCBS POS
Accepted Payment Methods: Cash, Flexible Spending Account, Health Savings Accounts, and all major credit cards accepted for payment.
References: Military OneSource | Military Com News | Va Benefits